The Survivorship Ritual Abuse and Child Abuse 2016 Conference
Dear Members,
We have heard that someone online has been criticizing the Survivorship Conference and ritual abuse survivors.  For more information on this, please visit:
Reply to the Satanic Temple's Grey Faction online guest post. https://ritualabuse.us/ritualabuse/reply-to-the-satanic-temples-grey-faction-online-guest-post/   Discusses the Survivorship Conference
To sign a petition to show support for Survivorship and ritual abuse survivors, please visit:
Petition to Stop Attacks Against Child Abuse and Ritual Abuse Survivors and Neil Brick
https://www.change.org/p/protect-child-abuse-survivors-petition-to-stop-attacks-against-child-abuse-and-ritual-abuse-survivors-and-neil-brick
(You may use an alias here for safety if needed.)
Ritual Abuse Evidence
https://survivorship.org/ritual-abuse-evidence/
Child Abuse Wiki - Ritual Abuse
http://childabusewiki.org/index.php?title=Ritual_Abuse
The Corsini Encyclopedia of Psychology and Behavioral Science - Sadistic Ritual Abuse http://books.google.com/books?id=JQMRmyOfpJ8C&pg=PA1436&lpg=PA1436#v=onepage&q=sadistic%20ritual&f=false
Two days of survivor and professional workshops, a great price, good food, a safe environment and working with others who are survivors help survivors and the survivor movement. This year our conference theme was: Stop Mind Control and Programs
On May 7 - 8, 2016 Survivorship had a conference at the Executive Inn & Suite - 1755 Embaracadero - Oakland, CA 94606.
To link directly to this page: http://survivorship.org/survivorship-ritual-abuse-and-child-abuse-2016-conference/
Speaker List
Keynote Speaker:
Wendy Hoffman somehow survived various forms of high level secret mind control. She tried all her life to get free and has finally succeeded. Now she wants to help and support other survivors in their quest for freedom. She is a LCSW-C with decades of experience and is the author of The Enslaved Queen, a Memoir about Electricity and Mind Control, published in 2014 and White Witch in a Black Robe, a True Story about Criminal Mind Control, 2015, both by Karnac Books, London. Her book of poetry, Forceps, is forthcoming in 2016.
Self-Esteem Loosens Mind Control
Mind control roots in people's minds even though it does not benefit them in any way. Why? One reason is that strong feelings hold the mandates in place. Where do these feelings come from? From the perpetrators, not their victims. The perpetrators begin manipulating in these feelings during infancy and before the infants and children even know who they are. This workshop presentation will discuss the kinds of feelings the mind controllers place in their victims to secure that they will not try to break free of their poisonous commands, and how improving self-esteem can help loosen mind control. But people can break free. They can and are and have. Right now.
This workshop discussed:
1. Explore these early emotional states
2. Understand the distortions and lies told to children
3. Help loosen programming through improved self-esteem.
Integration will also be discussed.
Transcript of Wendy's Presentation:
Self-Esteem Loosens Mind Control - Wendy Hoffman - Survivorship Conference 2016
Wendy Hoffman's second workshop:
Relationships in generational criminal cult families
Some have been ritually abused outside of their family, but many experience this abuse within their families. Every family has its own peculiarities, but in cult families, there are often similar patterns. Broken attachments, sexual abuse, sale of children, mind control, forced perpetration and other devastations occur and will be looked at in this workshop. Relationships with therapists, friends, programmers and handlers will also be discussed. Understanding the family is a step toward survivors' safety. Integration also leaves survivors better able to protect themselves.
Dr. Alison Miller has an M.A. from the University of Delhi (India), a Ph.D. from the University of British Columbia and is a semi-retired psychologist in private practice in Victoria, British Columbia, Canada. She has worked with survivors of ritual abuse and mind control since 1991. She has been a fellow of the ISST-D (International Society for the Study of Trauma & Dissociation) since 2013. She is a member of the Board of Directors of Survivorship, and is the Chair-Elect of the Ritual Abuse and Mind Control Special Interest Group of the International Society for the Study of Trauma and Dissociation. Her books include: Becoming Yourself: Overcoming Mind Control and Ritual Abuse (for survivors), Healing the Unimaginable: Treating Ritual Abuse and Mind Control (for therapists), and "Recognizing and treating survivors of abuse by organized criminal groups," a chapter in Ritual Abuse in the 21st Century (Noblitt, Randy & Noblitt, Pamela Perskin, Eds).
Internal Keys to Safety
Survivors' safety is endangered both externally by parts who maintain ongoing contact with perpetrators and respond to cues, and internally by parts trained to punish the person for forbidden behavior such as disclosures. She gave practical suggestions for survivors to achieve and maintain safety both externally and internally. (Skype presentation)
Alison Miller's PowerPoint Presentation:
Internal Keys to Safety - Alison Miller - Survivorship 2016 conference
Steve Frankel is an ABPP certified clinical and forensic psychologist (PSY3354) and an attorney at law (SBN 192014). He holds a Ph.D. in Clinical Psychology from Indiana University with an internship at Columbia University's Psychiatric Institute. He has been on the faculty of the University of Southern California for over 45 years, is currently a Clinical Professor of Psychology and a Fellow of the APA and ISSTD. He was an Adjunct Professor of Law at Loyola Law School (Los Angeles) and at Golden Gate University School of Law. He began clinical work with trauma survivors in 1980, and served as ISSTD President in 2002. He has taught courses, internationally, on trauma/dissociation, healthcare policy, regulation of healthcare practice and "mental disorder and the law." He has authored over 50 articles and book chapters.
"What I Have Learned" is a presentation of the way in which trauma therapy "found me" and my resolve to understand and provide treatment for its effects by becoming a good student, with my patients/clients as my teachers. In this program, he offered the kinds of information that no one could teach me, other than my patients/clients, because so few colleagues knew and appreciated post traumatic and dissociative disorders. My hope is that attendees who are clinicians can benefit from what I have learned, so they might learn more quickly than I did, and that attendees who are survivors can appreciate how helpful it is to be good teachers to their treaters. For attendees who are both clinicians and survivors, my hope is that this program helps them to find increasing comfort in their dual roles.
Neil Brick is a survivor of ritual abuse and mind control. His work continues to educate the public about child abuse, trauma and ritual abuse crimes. His child abuse and ritual abuse newsletter S.M.A.R.T. has been published for over 20 years. http://neilbrick.com
Conference Safety Presentation information from:
https://survivorship.org/survivorship-articles/how-to-avoid-being-mind-controlled-at-a-conference
Randy Noblitt, PhD, is a clinical psychologist (licensed in Texas) and professor of clinical psychology at the California School of Professional Psychology at the California School of Psychology at Alliant International University, Los Angeles. In the course of his practice, Randy has treated more than 300 individuals who met the criteria for dissociative identity disorder. He is the principle author of Cult and Ritual Abuse: Its History, Anthropology and Recent Discovery in Contemporary America (Praeger, 1995. 2000), and its third edition, Cult and Ritual Abuse: Narratives, Evidence and Healing Approaches (Praeger, 2014). He is also co-editor and contributing author of the book, Ritual Abuse in the 21st Century: Psychological, Forensic, Social and Political Considerations (Robert Reed, 2008). Randy resides in California with his wife of 45 years, Pam, their dog Murray and their parrot, Simon. They have 2 adult children and 4 grandchildren.
Dissociation of Identity: A Different Theory
Dissociation is a complex term that can have more than one meaning. It is sometimes used in different ways to refer variously to alterations in consciousness, perception, memory, volition, and identity. Dissociation of identity (DI) is an expression that can be used to describe the experience and behaviors of individuals who are diagnosed with dissociative identity disorder without pathologizing them. What causes DI? This presentation discusses the contemporary theories that include developmental trauma models and socio-cognitive theory, and offers a third option, the idea that dissociation of identity may be the result of deliberate traumatic training.
Pamela Noblitt is a Social Security Disability claimant's representative in independent private practice. Formerly with the national firm of Binder and Binder, Pam has represented over 1,000 claimants in their efforts to obtain the benefits to which they were entitled. She has presented on the topic of Social Security several times and has collaborated with her husband, Randy, on articles published in Professional Psychology: Research and Practice, addressing clinicians' responsibilities in Social Security Disability cases. Pam and Randy live in California where they enjoy spoiling their grandchildren and irritating their children.
Understanding and Improving Social Security Disability Claims
Social Security is an entitlement available to every US citizen or permanent resident. Social Security retirement and disability benefits and Supplemental Security Income (managed through the Social Security Administration) can pose a number of confusing and conflicting issues that complicate a claimant's ability to appropriately access their benefits. This presentation explains the programs available under Social Security and how they affect the potential beneficiary. It will provide understandable explanations and definitions that will assist in determining eligibility and the benefits available. In the case of disability, it will offer suggestions for supporting the claim. The presenter is available to answer all questions regarding Social Security programs.
Don Lincoln served as Assistant Chief of Police for the Tukwila, Washington police department. He has a thirty-two year career in law enforcement, and has been instrumental in developing a regional cooperative of law enforcement and intelligence analysts to share information which still exists today. He has served on other boards in the King County Area including Pediatric Interim Care Center and South King County Community Network. As the investigations commander, he twice participated in the Director of National Intelligence Summer Hard Problem Program. He holds a B.S. degree in Business Management and is a graduate of Northwestern University, School of Police Staff and Command. Since he retired in 2012, he conducts select private investigations and presently serves on the Eleos Support Network Board, an organization that supports the supporters of ritual abuse and mind control survivors.
Preparing Your Case for Investigation
Don Lincoln has a lifetime of experience doing investigations for the police. He will discuss the disadvantages and benefits of survivors' proceeding with a case about their own abuse for prosecution. Facts and circumstances need to have supportive documentation. For those who want to pursue justice, Lincoln will offer general guidelines on how to prepare your case, gather documentation, choose which records to request, and use the Internet as an investigative resource. Case examples will illustrate his points and conclusions. He will also advise survivors on the most productive ways to talk to the police.
Informational article for conference attendees and others:
How to Avoid Being Mind Controlled at a Conference
https://survivorship.org/survivorship-articles/how-to-avoid-being-mind-controlled-at-a-conference/
Survivorship is one of the oldest and most respected organizations supporting survivors of extreme child abuse, including sadistic sexual abuse, ritualistic abuse, mind control, and torture. Survivorship provides resources, healing, and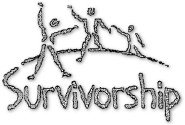 community for survivors; training and education for professionals who may serve survivors; and support for survivors' partners and other allies. The organization functions as a lifeline for survivors who may be isolated emotionally or geographically. Through community outreach and training, Survivorship also raises awareness about these difficult issues.The purpose of the conference is to help survivors of ritual abuse and their allies. The conference is for survivors, co-survivors, helping professionals and others interested in this topic.
Conference co-sponsors:
The Mission of the California Protective Parents Association is to protect children from incest and family violence through research, education and advocacy. California Protective Parents Association PO Box 15284 Sacramento CA 95851-0284 http://www.protectiveparents.com/ cppa001@aol.com
Bay Area Women Against Rape is the nation's first rape crisis center. BAWAR started in 1971 to provide 24-hour comprehensive services for survivors of sexual assault and their significant others. Our mission is to empower, support, intervene on behalf of, and advocate for sexual assault survivors and their significant others. Bay Area Women Against Rape also strives to provide education to the community at large in an effort to increase its awareness of and sensitivity to sexual assault issues. BAWAR provides a 24-hour sexual assault Hotline, and accompaniment/advocacy to police departments, hospitals, and courtrooms. BAWAR also provides individual counseling for survivors and significant others, support groups, information, referrals, written materials, bibliographies, community educational speaking and neighborhood organizing. BAWAR 470 27th Street, Oakland, CA 94612 510-845-7273 24 hr. Crisis Line.
S.M.A.R.T. (Stop Mind Control and Ritual Abuse Today) child and ritual abuse conferences, website and newsletter that examines the possible connections between ritual abuse and secretive organizations. E-mail: SMARTNEWS@aol.com https://ritualabuse.us/
The North American Truth & Reconciliation Coalition (NATRC) seeks to raise public awareness about historical and ongoing human rights violations in North America, and works to establish an accurate and truthful historical record of such crimes, including human trafficking, organized ritual crime, child soldiering, mind control experimentation and other forms of torture, in both the private and public spheres. The North American Truth & Reconciliation Coalition (NATRC) http://natrcoalition.org